Offering specialized services under one roof, ID LOGIC specializes in the optimization, deployment and management of complex telecommunications and IT projects in the residential, commercial and institutional sectors.
Three types of expertise under a single roof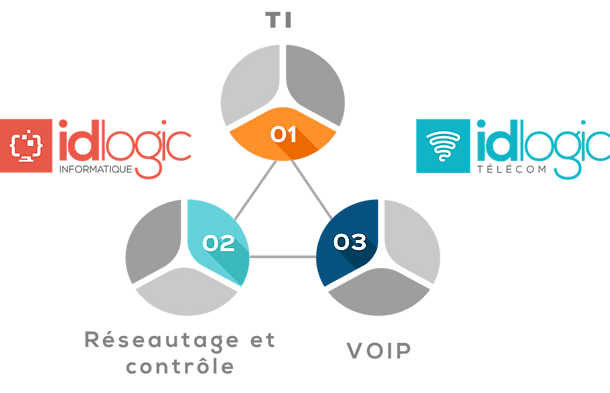 Qualified and courteous staff to listen to your needs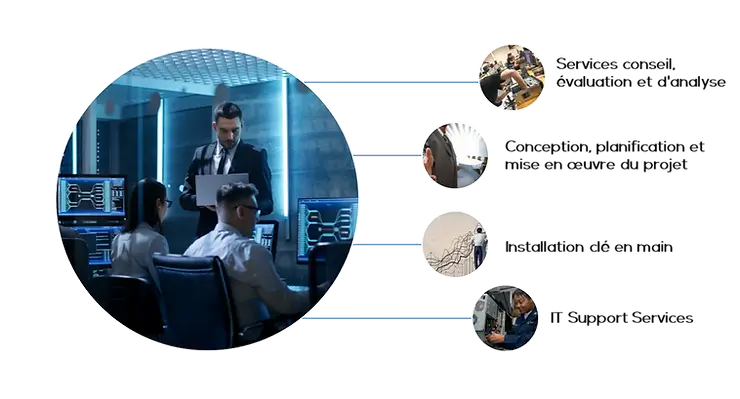 Provider of specialized communications services
VOIP
PBX local

Cloud PBX

Trunk SIP

Grandstream

Yealink
Connectivity
Commercial FTTH

Dedicated fiber

WiMAX Internet

LTE Internet

PTP engineering and deployment

Video surveillance

Cell phone

Global Star Satellite Phone
Networking
Switches
Cloud-based solution
Cloud and local backup
Monitoring
MalwerBytes End point anti-virus business solutions
Panda End point
Router/firewall
IT materials
Personal computers & laptops
Servers
UPS
Wi-Fi access points
Cellular signal amplifiers
Level 1
Basic resolution of technical support and provision of service desk
Handle basic customer issues, such as resolving usability problems and responding to help desk requests requiring IT intervention
Lower level technical staff trained to resolve known issues and respond to service requests by following scripts.
Level 2
In-depth technical support
Experienced and knowledgeable administrators assess problems and provide solutions to issues that cannot be resolved by Level 1.
Support staff with in-depth knowledge of the product or service, but are not necessarily engineers or programmers who designed and created the system.
Level 3
Product support and expert service

Access to the highest technical resources available to solve problems or create new features.

The most qualified product specialists, and may include the designers, chief architects or engineers of ID LOGIC who created the system.
The 5 key advantages to outsource with ID LOGIC
Helps you focus on your core business
Helps you to save important costs
Provides continuity of resource levels and risk management without having to worry about vacation, sick leave and other dependencies to your employees
Access to a qualified team of experts and ongoing resources
A one-stop shop for all your needs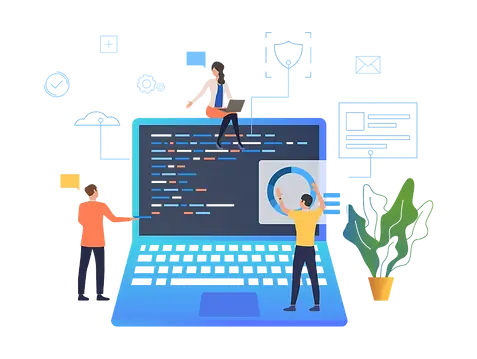 Talk to an expert
and request a quote